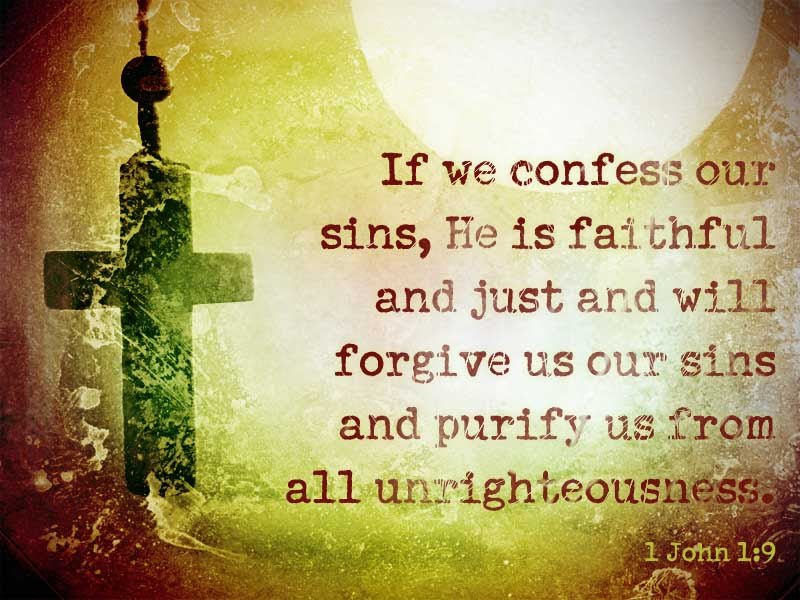 Happy Springtime!
This Sunday we begin a new sermon series in 1 John. This book is placed before Revelation in the bible but it was actually written after it. John, the disciple whom Jesus loved, is assumed to be the author. In fact he wrote almost a third of the New Testament with only Paul, and Luke writing more than him. This makes sense as John had personally walked with Jesus and heard Jesus teach and model perfect love. John writes much about love thus, he's often called the Apostle of Love.
John not only wrote about love. Part of his motivation for writing 1 John was to make joy complete (1:4), and also to remind believers that their sins have been forgiven on account of Jesus' name (1:12). There are several other reasons why John writes this letter, & I encourage you to read the letter and discover them for yourselves, even before we uncover them in this sermon series.
I pray that as we read this letter, we may discover an even greater love, joy and forgiveness in Christ Jesus. I pray the word of God lives in us and bears much fruit to His Glory.
THIS SUNDAY'S SERVICE – ON ZOOM!
This Sunday, 5th of September, is Fathers Day!
We are planning a service on ZOOM (Not Youtube) so more people can participate.
This week; Andrew Capon will be leading us in music, Roger will give a testimony, and Baden will bring a fun kids spot as always! You can find the link to the Childrens activity booklet by clicking HERE. Alex will bring a message from 1 John 1:1 – 2:2 & 12-14. And Greg will lead us in prayers. A new team will be helping behind the scenes. So, please pray for all to run smoothly.
On Sunday morning, please click on the ZOOM link below (which will also be resent on Fri/Sat). You will be let in from the waiting room approx.10:20 am on Sunday morning for a 10:30am start. We look forward to seeing you then.
Sunday Church on Zoom Link – please join before 10:30am:
Please email the office for the link admin@ccd.org.au
MONEY MATTERS
We don't often talk about money at CCD, and our treasurer has let us know there's been a significant reduction in cash offertory during lockdown. We understand this could be a financially difficult time for some. For others, it might be more of the case of not knowing how to give when restrictions are in place. If that's you, please read the note below from our trusted treasurer…

Reduction in Cash Offertory during Lockdown.
With ongoing lockdowns since June, we have observed that while Offertory giving by EFT has continued at the same level, giving by Cash has significantly reduced during June/July/Aug, from $4,000 in May down to only $100 in Aug. This is understandable since people have not been able to attend Church and place their Cash offertory in the Offertory box.
As the lockdown has now become protracted with no clear indication as to when we will be able to gather together again for Church at CCD, we would ask those who have been unable to give their usual regular cash offering over the past 3 mths, to please consider bringing their giving up to date by one of the following 4 options:
1) Direct Deposit by Electronic Funds Transfer (EFT) into CCD's bank account (Preferred option)
Bank account details are :
Account name : Christ Church Dingley – Vestry A/c
BSB : 633000 (Bendigo Bank)
A/c Number : 149484024
Reference : Offertory (Please ensure you notate your giving as 'Offertory')
2) Direct Deposit by Electronic Funds Transfer (EFT) into the ADF "Parish Giving' account managed by the Melbourne Diocese.
Giving via the ADF Parish Giving A/c is anonymous, as all giving directed to Christ Church Dingley is transferred in Total once per month from the ADF into CCD's bank account. (No breakdown or individual details are provided). Funds should be directed to the 'Parish of Christ Church Dingley' FOR 'General Parish Purposes'
If you would like a copy of the Brochure for 'Parish Giving via ADF' incorporating a 'Direct Debit Request Form' please email our Treasurer, Howard Carne, at hcarne@internode.on.net
3) By Cheque through the mail (Please do not send cash through the mail)
Place your cheque in your usual 'Offertory Envelope', and enclose in a plain envelope and mail to :
Christ Church Dingley
387 – 405 Old Dandenong Road
Dingley Village, Victoria. 3172
4) By Cash placed in the Church letterbox
Place cash in your Offertory Envelope or a plain envelope if you do not use Offertory envelopes (write 'Offertory' on front of envelope), and drop it into the Church letter box, located in the brick pillar outside the Vicarage facing Old Dandenong Road, No. 387.
Giving for specific Ministries and Missions
For people wishing to give to specific ministries (eg: Care & Share, MMA, Hands at Work), you may do so via options 1, 3 or 4 above. Please ensure you clearly identify what the giving is for in the 'Reference' field (eg; Care & Share, MMA, etc)
Thank you and bless you for your faithfulness in continuing to financially support God's work through Christ Church Dingley in our community during these times of separation and disruption.
PRAYER MATTERS
When you pray, please remember:
– Peg C recovering from a Hip Operation.
– Janis' mother in law (Gerry's mum), for safety in the home and a willingness to go into care when the need arises.
– Kellie A; for her health; wisdom for a correct diagnosis & appropriate treatment, and for her mum as she cares for Kiri.
– For those grieving the loss of loved ones at this time.
– For those struggling with mental health issues and/or loneliness.
– For those struggling financially atm.
– For one another, and for your Pastors.
– For unity and connectedness across the congregation, despite not being able to meet in person.
– For revival in us that will overflow to those around us.
– For those not yet saved to come to know Jesus as Lord.
May God bless you with His Joy as you abide in His love this week,
Shalom,
Rev. Tanya