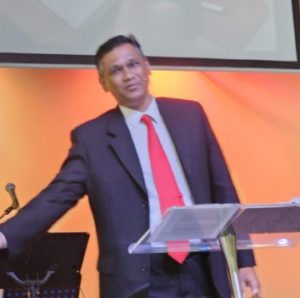 REv.RICHARD LOH
PASTOR
Richard was born and raised in Kuala Lumpur, Malaysia. He accepted Jesus as his personal Lord and Saviour at the age of 12, when he saw a vision of Jesus in a glorious light full of love and warmth in a prayer meeting. Richard has been involved extensively in deliverance and prayer ministry. He joined CCD in January 2022, moving from Newcastle in NSW. Richard strongly believes in a prayer and discipleship. He believes every Christian is called to serve in the Kingdom of God through work and power of the Holy Spirit.
Richard is married to Jessica, and they have two children, Isabel and Christian.
MR. Roger HeNDRICKSE
Lay MINISTER
Roger was born in South Africa and has served in Dingley as a Warden, Treasurer, Parish Council Member and at present as a Lay Minister. Roger is strong advocate of prayer for revival in the local church and community.
Our Amazing Staff
Megan YOUNG. OFFICE AND ADMIN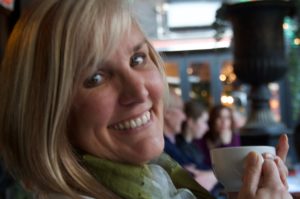 I was born into and baptised at Christ Church Dingley. When I was 9 years old, my family moved away from the area, and I lost connection with CCD.
I married in my early 20s and within a year, we moved to WA where I studied Human Movement and Exercise Physiology. It was a time of great opportunities for us, and 3 years turned into ten. When we returned to Melbourne, we had one small child and another on the way. Several years later, the Lord led me back to Christ Church Dingley, and it felt like coming home. I found a great community and connections here and have continued to worship at CCD ever since. When the position of admin/receptionist came up I felt called to put my hand up and began working in the office in March 2023.
We have spent many summers as a family surfing at Phillip Island and are very involved with ice hockey. I love to be in nature, be it beach or bush. I love to cook. Our children are no longer small, and life is ever changing. Throughout life's challenges, God has been good.
Our Amazing Staff
JULIE HENDRICK, CHILDREN AND YOUTH MINISTER
Julie grew up in the church and loves to serve the Lord; especially through music. She met her American husband and moved to South Carolina, USA where they lived together for 10 years before returning together to Melbourne with two young children in early 2023. Julie has a heart for young people and is bringing her creativity and passion for the Lord to the Youth and Children's ministry here at Christ Church.