MISSION PARTNERS
At Christ Church Dingley we believe that part of our response to God's love and generosity to us is to give to the needs of others and to the work of God in and through the church.
EMERGENCY RELIEF
Christ Church Dingley is part of the Southern Emergency Relief Network and on Wednesday mornings hosts Kingston City Church's Emergency Resources (ER) from 10am – 2pm.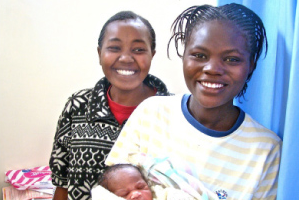 MEDICAL MISSION AID
The MMA is an organisation that support Medical projects in poor countries.
A monthly stall at our services of homemade wares and delicacies, new clothing and bric-a-brac raise funds for the Kalgera in Kenya, where they support a clinic in the slums.
Hands at work Africa
We believe the biblical mandate to care for the orphaned, the widowed and the dying is for all God's people all over the world.
At CCD we take this seriously and choose to partner with a rural, poverty-stricken community in Zambia, called Baraka. We do this through an organisation called Hands at Work in Africa which supports the most vulnerable there with food, education, and care.
Our 2020 Mission Trip to Baraka has sadly been postponed due to Covid -19, but we can still support the children and care workers through prayer and regular giving.
Our CCD Op Shop donates 8% of all proceeds to Hands at Work.
Our Children's Church gives to sponsor a child as do individual parishioner's who care about the people of Baraka.
If you'd like to take out a Sponsorship at $25 per month, please click on the link below, fill in the Giving Form and mail it with a cheque, or save the file and email it to Hands at Work with your Direct Debit information.