Welcome to Christ Church Dingley
About Us
Christ Church Dingley is an Anglican Church in the Charismatic, Pentecostal and Evangelical tradition that has been part of the Dingley Village community for nearly 150 years.
Our Beliefs
Jesus Christ is the Saviour of the world.
The Bible is the unchanging Word of God to us. It contains everything for us to know God.
We are a community of believers saved by Jesus alone. We have our problems, but we aim to be genuine.
The gifts of the Spirit are given to us to support each other. We take fellowship seriously!
The fruits of the Spirit should be evident in a believer's life as they mature in Christ. (Gal 5:22)
Our Vision
"Rivers of Living Water Will Flow from Within You" John 7:38
A Spirit-Filled Church
Work and Gifts of the Holy Spirit are evident in our services to the glory of Jesus Christ.
An Enabling Church
We encourage every member of CCD to recognize the calling God has given them and minister accordingly.
A Spiritually Matured Church
We seek to grow in Christ, able to divide the word.
A Mentoring Church
Mentor and disciple another believer in Christ.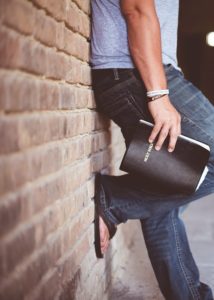 Sunday Services
9 AM Heritage Church Service (except for this Sunday
10.30 AM Worship Service in The Auditorium
10.30 AM Sunday School for kids
This Sunday
Come and join us this Sunday, Pastor Richard will be speaking on how to honor Christ in life & ministry!
For more sermons, please visit our YouTube website (link below)
Emergency Food Relief and Pastoral Care
We offer food relief, pastoral counselling, healing and deliverance for those in need.
Op Shop
The roundabout op shop opened in February 2019 to serve the local community.
Opening Hours are:
Wednesday: 9:30am – 4pm
Thursday: 9.30am – 1.30pm
Saturday 9:30am – 1.30pm
Monthly Ministries
Pleasant Tuesday Holy Communion service

in the

Heritage Church

at

2pm on the second Tuesday

of each month

Waiting Prayer

every

1st Wednesday

of the month from

12-2pm

in the

Heritage Church

Greenwood Manor Service

,

last Friday

of the month from

10am

First Sunday

of the month

lunch

(it's on the house!)
Employment
Join our team!
Youth and family worker

This important role is for

14 hours per week
Where to find us
You can find us conveniently near the Dingley Bypass
387 Old Dandenong Rd, Dingley Village VIC 3172
Contact Us
Please call 9551 7871. The office is available Tuesday thru Friday from 10am to 2pm or contactvia our website.
Connect via Elvanto
We use Elvanto to connect and keep up to date with what is happening at the Church.
2020-05-06