Where to find us
You can find us conveniently near the Dingley Bypass
387 Old Dandenong Rd, Dingley Village VIC 3172
Facilities hire



Beautiful backdrops for weddings and functional spaces for events of any kind.
Rev. Tanya Cummings
Associate Minister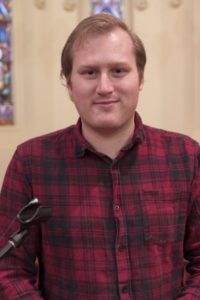 Baden Harvey
Children and Youth Minister
pastoral team
Our pastoral team, serves the community of Christ Church Dingley.
Find out more information out our pastors here.
Roanna
Communications & Admin
Roanna is our friendly
communications and admin staff member,
she is ready to help you with your questions
or to connect you with our church family.
The front desk is usually attended between 10 am and 1 pm Mon-Thu, otherwise call 9551 7871 or email admin@ccd.org.au and we'll get back to you as soon as we can.
Josie
Bookkeeper
Josie, our ever-vigilant bookkeeper
enjoys using her skills to support our church Treasurer.