Seniors
Seniors are very welcome and active at Christ Church. They bring their mature faith and wisdom to those who are younger within our Connect Groups and Prayer Meetings who look up to them.
With their range of life-skills and willingness to serve they readily find a place to contribute alongside others with the camaraderie that this brings.
Whether with the Maintenance team, Op Shop or Medical Mission Aid Stall or numerous other pursuits, Seniors are the backbone of this congregation.
For those in later years, the monthly Pleasant Tuesday Communion Service is also a popular gathering, with refreshments enjoyed afterwards. All are welcome.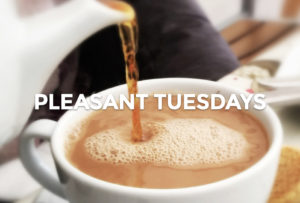 PLEASANT TUESDAYS
Every 2nd Tuesday of the month at 2pm in the Church (excluding January).
The service includes Holy Communion and the singing of favourite hymns chosen by the participants on the spot.
A scrumptious afternoon tea follows.
Transportation available on request by calling 9551 7871.
PLEASE NOTE: Cancelled during current COVID-19 restrictions